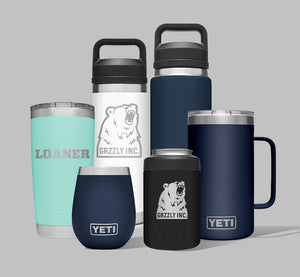 custom
CORPORATE PRODUCTS
From YETI to Patagonia, Columbia and The North Face, we can customize your favorite brands to showcase your business.
Shop Corporate
shop our
beautiful stationery
including note cards, informals, gift enclosures and more
Shop Printswell
update your stationery
Arzberger Stationery
Schedule an appointment to shop the exquisite Arzberger Stationery collection.
View the portfolio
don't see what you are looking for?
I bet we can make it happen. We have so many personalization options. Contact us for more snappy and clever ideas. 
Personal appointments are suggested and available! We can help you think of great snappy gifts, exquisite stationery, beautiful invitations and so much more. Contact me to schedule your appointment.